Myths about parenting courses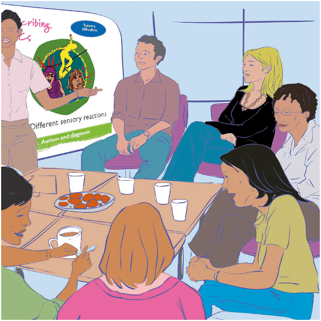 "Parenting programmes are for bad parents"
People who want support to improve their skills or confidence as a parent are the best parents!
---
"I'll be the only one who..."
Our programmes are usually delivered in group settings, with parents who have similar experiences and very quickly people realise they are not alone. It's a great way to meet parents local to you in similar situations.
---
"They will just tell me all the things I do wrong"
We're a friendly bunch! We want everyone to feel welcome, supported and not judged. We're here to help people work out for themselves what is working well and what isn't, and give them some tools to make things better.